Return to Headlines
WSD Hires New Assistant Superintendent of Teaching and Learning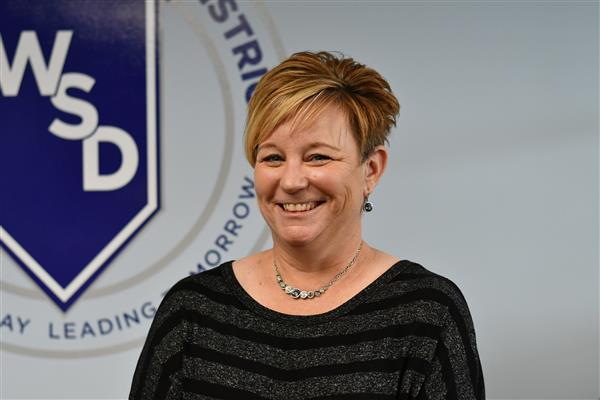 April 23, 2021
The WSD Board of Education has approved the hiring of Dr. Keri Skeeters as Assistant Superintendent of Teaching and Learning, effective July 1, 2021. She is replacing Dr. Megan Stryjewski who has been named the new Assistant Superintendent of Curriculum, Instruction and Assessment in the Valley Park School District. Dr. Skeeters is currently the Director of Instructional Programming in the Teaching and Learning Department and has been with the Wentzville School District since 2002.
"I have had the incredible pleasure of working with teachers, staff, and leaders in the Wentzville School District for nearly 20 years, and I am truly honored to be able to continue serving this great district as the Assistant Superintendent of Teaching and Learning," shared Dr. Skeeters. "I look forward to continued collaboration with staff, leaders, students, and the community to achieve the goals identified in our strategic plan as well as to achieve our vision to be a model of excellence that sets the standard and maximizes the potential of every student."
Dr. Skeeters started her career as an English Language Arts Teacher at Timberland High School from 2002-2007, continued her career as a Curriculum Coordinator from 2007-2016, and broadened her impact in her current position over the past four years. Dr. Skeeters has served as Chairperson of the Language Arts Regional Consortium (LARC), chaired the Missouri DESE 6-12 ELA Workgroup for the rewriting of state standards, and has led Wentzville School District staff in numerous integral programming initiatives including CI3T and the Flexible Learning Cohort.
Dr. Skeeters holds a Bachelor's Degree in English Education from the University of Missouri, Saint Louis, a Master's Degree from the University of Phoenix in Educational Administration, and her Doctorate Degree in Educational Leadership from Maryville University in St. Louis.