Return to Headlines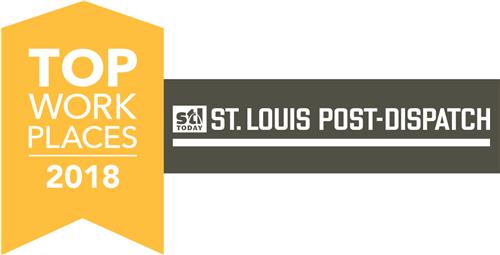 The Wentzville School District has been named to the St. Louis Post-Dispatch Top Workplaces list for the fourth time in the past seven years. The list is based solely on employee feedback gathered through a third-party survey that measures several aspects of workplace culture, including how employees feel about pay, benefits, managers and leadership, just to name a few. The anonymous survey also measures employee engagement, retention, and motivation. More than 1,700 WSD staff members representing 71% of District employees responded to the survey in April, and took the time to provide valuable feedback.
"This distinction comes straight from our employees which sends a strong message to our parents, students, and the community that we have a first-class organization," said Superintendent Dr. Curtis Cain. "This is confirmation that our employees feel inspired and respected, and that they are provided with the training and resources they need to do exceptional work for the benefit of our students."
Only those employers that scored the highest locally and met national benchmarks made the list. The Post-Dispatch used the data gathered in the surveys to produce a special section in the June 24th Sunday edition that included profiles of the best local employers and other stories exploring how great companies inspire their workforces to excellence. The online version can be viewed at
http://graphics.stltoday.com/apps/workplaces-2018/.
"Top Workplaces is more than just recognition," said Doug Claffey, CEO of Energage. "Our research shows organizations that earn the award attract better talent, experience lower turnover, and are better equipped to deliver bottom-line results. Their leaders prioritize and carefully craft a healthy workplace culture that supports employee engagement."
The research partner behind the Top Workplaces program, Energage, LLC has surveyed more than 47,000 organizations representing well over 16 million employees in the United States since the start of the program in 2006. For more information about the Top Workplaces lists and Energage, please visit www.topworkplaces.com or www.energage.com.