Return to Headlines
Timberland Senior Selected for National and State Honor Choirs
Timberland Senior Selected for National High School/Collegiate Honor Choir and Missouri All-State Honor Choir
Timberland High School senior Ashton Rogers has been selected as a tenor for two prestigious ensembles – the National High School/Collegiate Honor Choir and the Missouri Choral Directors Association (MCDA) All-State Honor Choir. Rogers was selected for the elite choirs based on recorded auditions. He will perform with the American Choral Directors Association (ACDA) National Honor Choir at the ACDA National Conference on March 2, 2019, at the Kaufmann Center in Kansas City, Missouri. The MCDA All-State Honor Choir will meet, rehearse, and perform at the Missouri Music Educators Association (MMEA) Conference on January 26, 2019, at Tan-Tar-A Resort, in Osage Beach, Missouri.

In addition, Rogers has also earned the distinction of being the best sight-reader in the St. Louis All-Suburban District, and will compete in a Sight-reading Bee at the MMEA Conference to determine the best sight-reader in the state. "I am ecstatic to be in Missouri All-State Honor Choir and in National High School/Collegiate Honor Choir," Rogers said. "I'm really happy and proud that all of my hard work and preparation have paid off."

Rogers got an early start to his music career, learning the violin at age 9. After moving to the Wentzville School District during middle school, he switched his focus to choral music. "It was a pretty easy switch, I just had to correlate solfege to the notes of the scale," he said. Rogers also uses online resources to help him excel as a sight-reader.
Rogers is in Concert Choir, Chamber Choir, and Color Guard (as well as Winter Guard) at Timberland, so music has certainly become a big part of his life, and it's something he plans to continue following graduation. "I'm looking to go to the University of Missouri - Kansas City, to be a part of their conservatory and major in music education (vocal)."

Liberty High School junior Wesley Nichols was selected as second alternate bass in the All-State Choir as well. The conductor and clinician for the 2018-2019 Missouri All-State Choir is Dr. Anton Armstrong, Conductor of the St. Olaf Choir and Tosdal Professor of Music and Voice at St. Olaf College in Minnesota.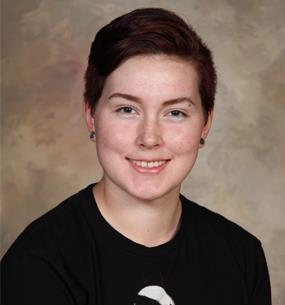 Ashton Rogers, Timberland High School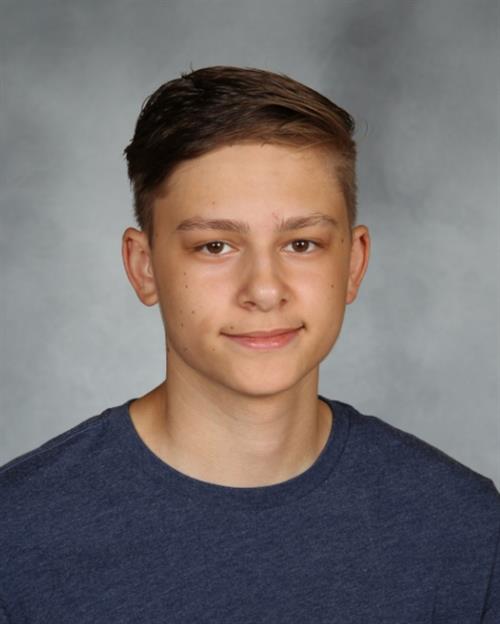 Wesley Nichols, Liberty High School